ABOUT US
EGS University - Paris is an international multi-campus university. While maintaining the highest academic standards, EGS focuses on giving individual attention to every student in their academic endeavours and providing them with a multi-cultural well-rounded experience in and out of the classroom.

EGS University prides itself with its high - level of interactivity between professors and students in which creative thinking is encouraged and students are constantly motivated to go beyond the theories and data taught within lecture halls by applying skills acquired through real-world situations. EGS University is equipped with different laboratories and research facilities to allow our students to interpret their perceptions into practical exercises.

Through this teaching method, students tend to develop strong analytical and cognitive skills which provide them with a foundation for their growth into successful professionals.

As an international university, EGS provides excellent international programs, internships, academic exchange, and international recruiting.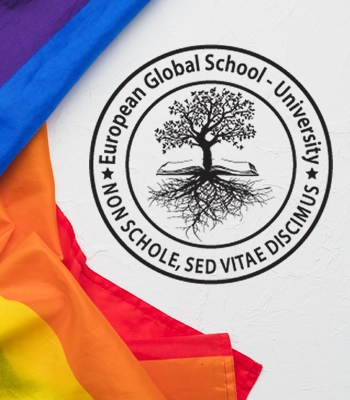 Mission & Vision
EGS University promotes the lifelong educational goals of learners, supports the workforce development needs of employers, and fosters community involvement by providing a substantive, responsible, and accessible learning environment. EGS's mission is to provoke students' intelligence and create a rich academic culture that is linked to the job market requirements and the future academic growth for students who wish to pursue research or academic track.


Core Value Statements

Innovative:


At EGS, we define innovation as working in partnership to turn ideas into new products, processes, services, and/or policy developments that add economic and/or social values.

Adaptive:


EGS continues to develop new degree and non-degree academic programs that match the needs of the scientific and professional requirements.

Perseverance:


EGS encompasses inner strength which allows the institution to remain dedicated and encouraged to continue with its research and growth endeavors.

Integrity:


At EGS, we ensure that respect, trust and authenticity will always be a beacon of ours with all of our students, staff, and partners.
Vision Statement

EGS promotes excellence in education, maintains fiscal and operational integrity, and cultivates an environment of fellowship, inclusiveness, and respect. In 5 years, EGS targets to become a well-recognized prestigious private university that actively offers academic excellence and research EGS envisions its graduate students to be tied with strong professional careers that reflect the premium education offered.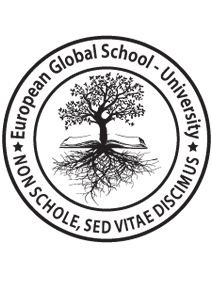 Facts & Figures
Faculty & Staff
More than 321 full and part-time faculty.
More than 78 full and part-time staff members.
Academics & Research
09 Faculties
More than 26 academic programs.
More than 40 majors
More than 100 professional certificates
More than 150 cooperation around the globe